Colorado Gives Day is Coming up on Tuesday, December 7th. Schedule Your Donation to GoFarm Today!
Tickets on Sale Soon: 7th Annual Harvest Dinner!
Saturday September 25th, 2021
​
Our annual Harvest Dinner is back in action, and we could not be more excited. Throughout all of the hurdles that we've faced over the past year, we are reminded that what hasn't changed is our love of food and the critical role it plays in our community. FOOD is a community connector. It is the connection to our earth, our neighbors, and our farmers. This year's Harvest Dinner is a celebration of the local food that bonds us together! Join us as we celebrate our food over a shared meal prepared by 4 wonderful local chefs that will be announced at a later date.
​
More Details and Tickets Available Soon!
6th Annual Harvest Dinner
(VIRTUAL!)
Saturday August 29th, 2020
Though we were unable to gather in person for the joyous celebration of local agriculture, we still ate dinner together (virtually) to join together in support of GoFarm. Chef Chris Medved prepared a vegan dinner that we delivered home to dinner guests. During the online zoom dinner event we shared stories and pictures about GoFarm's impact, hosted a live auction, and shared our appreciation for our local farmers during this global pandemic.
Thank you to our sponsors

!
Squash Cook-Off
November 3rd, 2019
Out with the chili, in the with the SQUASH! GoFarm's first ever Squash Cook-Off was a fun afternoon of tasting the best of the best squash dishes from community members. 3 winners were awarded the favorites of the day.
Thank you to our sponsors

!
Canning and Preserving 101
October 12th, 2019
First of its kind, this workshop was a fun morning of all things canning and preserving. We learned about all different types of canning and preserving and practiced the hot-bath canning method to create canned tomatoes. Each participant left with a booklet of recipes and a jar of canned local tomatoes.
5th Annual Harvest Dinner
August 4th, 2019
The dinner will bring together community members who are dedicated to supporting and furthering GoFarm's mission. This 4-course dinner featuring local ingredients was prepared by Chef Daniel Asher, Chef Chris Medved, and Josh Dinar. The VIP experience included a special message from the GoFarm founder and a private tour of a state-of-the-art, geodesic greenhouse.
Thank you to our sponsors!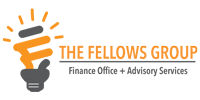 Composting 101: A free workshop on how to compost at home!
April 27th, 2019
The single best thing you can do for your yard/garden is to make your own plant-based compost (organic matter) for enriching your soil. During this workshop we learned what components and what input proportions make the best compost for your garden, and we experienced different types of composting systems. Facilitated by CSU-Extension.
Market Opportunities for Small-Scale Farmers
March 29th, 2019
Workshop to help small-scale farmers understand the range of marketing opportunities available, profitability with each channel and how to plan production around market outlets. Facilitated by CSU Extension's Martha Sullins and Becca Jablonski.
Brunch and Learn: A Conversation about Food Access in Golden
February 23rd, 2019
Brunch and panel discussion where we gathered with other community organizations and community members to discuss food access issues in and around Golden. Brunch prepared by Chef Chris Medved of Nomad Taqueria + Beer Garden, featuring local food from GoFarm farmers. Picture Credit: David Hoffman
4th Annual Harvest Dinners: Seasonal Eating and Preserving the Harvest
July 22nd, 2018 and September 23rd, 2018
These two Harvest Dinners brought together community members while raising money to support and further GoFarm's mission. Held at the scenic Golden History Park, the dinners were prepared by Abejas and Miners Saloon, with programming focused on Colorado agriculture, eating in season, and preservation techniques for eating local all year. Picture Credit: James Sanders and Megan Hottman
Thank you to our sponsors!
Farmer Training Course 2018
February 8-9th, 2018
During this 2-day training, local farmers learned all about food safety, wholesale and direct market success. Facilitated by Family Farmed, USDA Risk Management Agency, CSU Extension, and Jefferson Conservation District
3rd Annual Harvest Dinner
October 1st, 2017
We had a great time at our Harvest Dinner that helped raise money for GoFarm! Thanks to everyone who came out and showed support for GoFarm. Check out our video and some pictures from the event below.